ALMA HARMONY XL PRO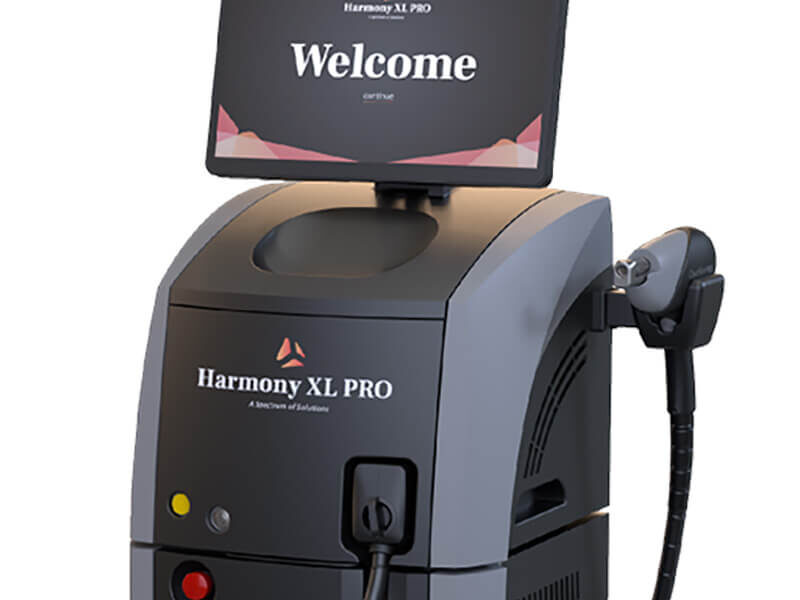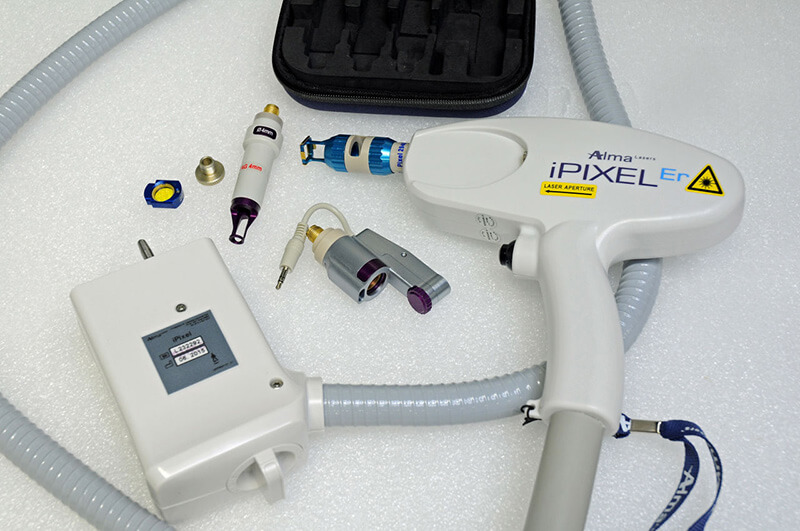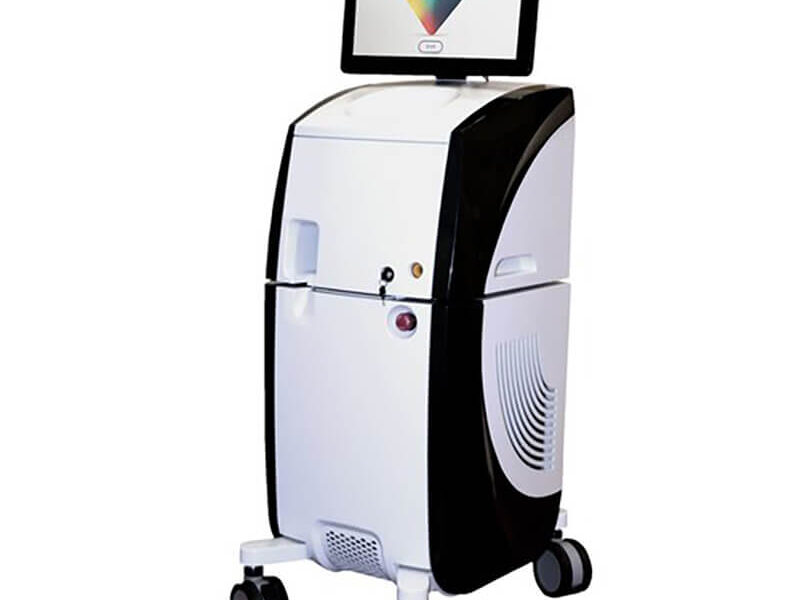 Introducing the Harmony XL PRO Cosmetic Laser – Elevating Aesthetic Treatments to Unprecedented Heights:
Key Features:
Multi-Application Platform: Versatile platform offering a comprehensive range of aesthetic treatments, including skin rejuvenation, hair removal, vascular lesions, and more.
Advanced Technologies: Incorporates a combination of advanced technologies, such as AFT (Advanced Fluorescence Technology) and NIR (Near-Infrared), for optimal treatment outcomes.
Expandable Handpieces: Adaptable handpieces cater to diverse treatment needs, ensuring flexibility and precision in addressing various skin concerns.
Intelligent Software: Smart software with pre-set treatment parameters and customizable options for streamlined workflows and tailored patient care.
Technical Specifications:
Laser Type: Various handpieces for different applications, including Nd:YAG, Q-Switched Nd:YAG, AFT, and NIR.
Wavelengths: Configurable based on handpiece selection for targeted treatment.
Pulse Duration: Adjustable pulse durations for customized treatment intensity.
Spot Sizes: Multiple spot size options for optimal treatment coverage.
Fluence Range: Wide range of fluence settings for treatment customization.
Cooling System: Integrated cooling systems for enhanced patient comfort during procedures.
FDA Clearance: Yes (FDA-cleared for various aesthetic treatments)
User-Friendly Interface:
Large Touchscreen Display: Intuitive interface for easy navigation and treatment parameter adjustment.
Guided Menus: Step-by-step guided menus for efficient treatment planning and execution.
Real-Time Monitoring: Continuous monitoring of treatment parameters for enhanced safety and efficacy.
Versatility and Precision:
Expandable Platform: Easily upgradeable with additional handpieces to adapt to evolving treatment demands.
Multiple Applications: Suitable for a broad spectrum of aesthetic applications, making it a comprehensive solution for any aesthetic practice.
Clinical Advantages:
Safe and Effective: FDA-cleared for various aesthetic treatments, ensuring adherence to rigorous safety standards.
Optimal Results: Harnesses the power of advanced technologies to deliver superior results in skin rejuvenation, hair removal, vascular lesion treatment, and more.
Customizable Treatments: Tailor treatments to individual patient needs with adjustable parameters and versatile handpieces.
The Harmony XL PRO Cosmetic Laser is the epitome of versatility and innovation, empowering practitioners to offer a wide array of aesthetic treatments with precision and efficiency. Stay at the forefront of aesthetic technology and elevate your practice to new heights.