CYNOSURE Apogee Elite Plus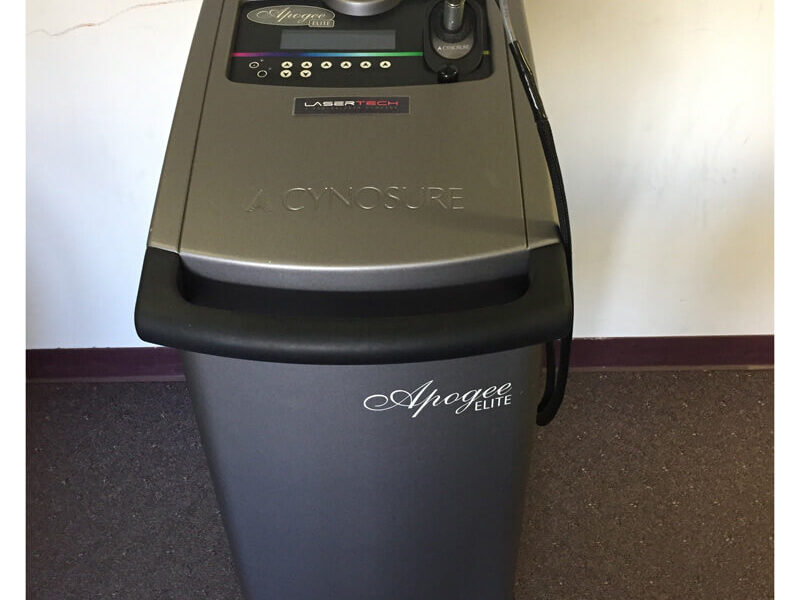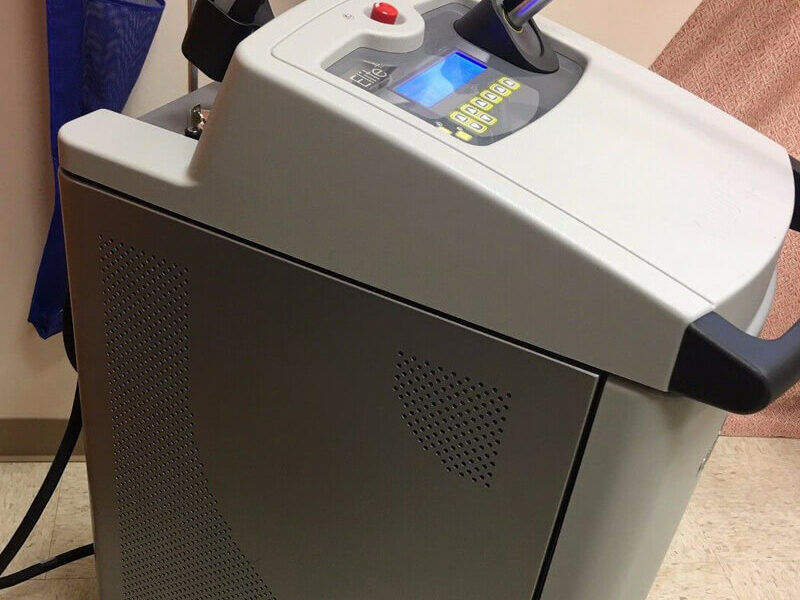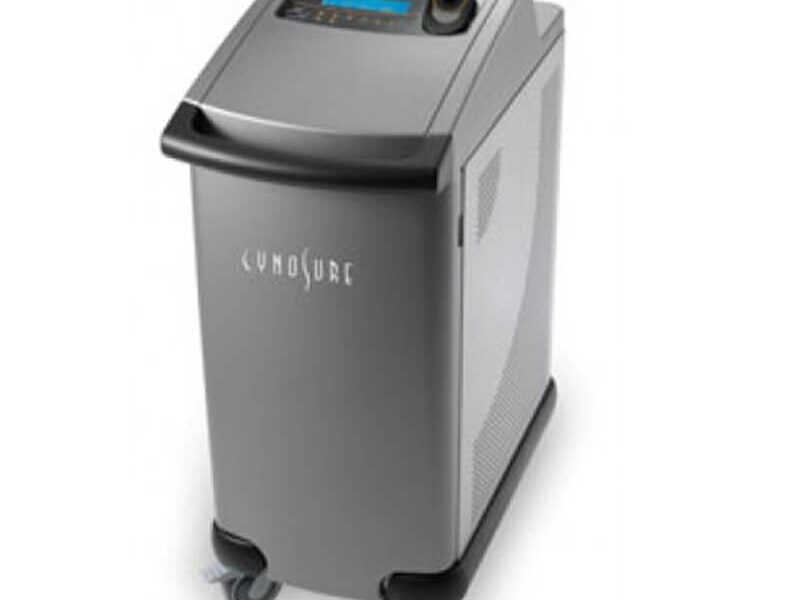 Product Description: CYNOSURE Apogee Elite Plus Cosmetic Laser
Unleash the next level of excellence in cosmetic laser technology with the CYNOSURE Apogee Elite Plus. This advanced system combines precision, versatility, and innovation to provide a comprehensive solution for a range of aesthetic treatments.
Technical Specifications:
Laser Type: Alexandrite and Nd:YAG Lasers
Wavelengths: 755 nm (Alexandrite) and 1064 nm (Nd:YAG)
Pulse Duration: Adjustable from 0.5 to 300 milliseconds
Repetition Rate: Up to 3 Hz (Alexandrite) and 10 Hz (Nd:YAG)
Cooling System: Integrated Cooling Technology
Spot Sizes: Adjustable from 2 to 18 mm
Dimensions: 120 cm x 60 cm x 50 cm
Weight: 70 kg
Power Requirements: 230V, 50/60Hz, 30A
Applications:
Hair Removal: The combined power of Alexandrite and Nd:YAG lasers makes the Apogee Elite Plus highly effective for hair removal on various skin types, ensuring optimal results.
Pigmented Lesion Removal: Target and eliminate unwanted pigmented lesions, such as sunspots and age spots, with precision and minimal discomfort.
Vascular Lesion Treatment: Address vascular lesions, including spider veins and broken capillaries, utilizing the Nd:YAG laser's ability to coagulate blood vessels.
Skin Rejuvenation: The 755 nm Alexandrite laser stimulates collagen production, promoting skin rejuvenation and addressing fine lines and wrinkles.
Key Features:
Dual Wavelength Technology: Incorporates both Alexandrite and Nd:YAG lasers, providing flexibility and versatility for a wide range of skin types and conditions.
Integrated Cooling Technology: Ensures patient comfort and minimizes downtime by cooling the skin before, during, and after each pulse.
Adjustable Spot Sizes and Pulse Duration: Tailor treatments to individual patient needs with customizable spot sizes and pulse durations for precise and efficient procedures.
Large Touchscreen Interface: The user-friendly interface simplifies operation, allowing practitioners to navigate and set parameters with ease.
Hand-Pieces:
Hair Removal Hand-Piece: Equipped with a range of spot sizes to accommodate different treatment areas for efficient and comfortable hair removal.
Pigmented Lesion Removal Hand-Piece: Targets and eliminates pigmented lesions with precision, promoting even skin tone.
Vascular Lesion Hand-Piece: Specifically designed for the treatment of vascular lesions, providing optimal coagulation for effective results.
Elevate your aesthetic practice with the CYNOSURE Apogee Elite Plus Cosmetic Laser, offering unparalleled versatility and precision for a wide range of aesthetic treatments. Deliver exceptional results and redefine your patients' confidence with this cutting-edge laser technology.