CYNOSURE APOGEE PLUS, APOGEE+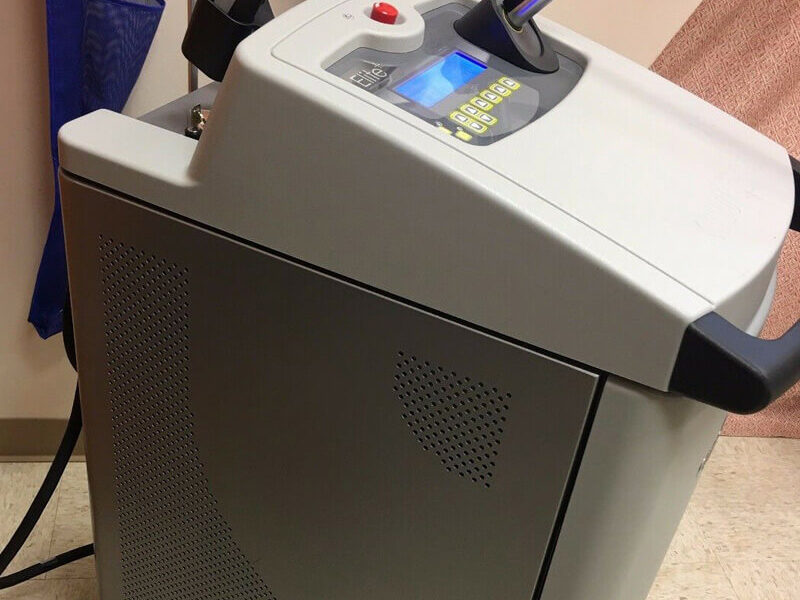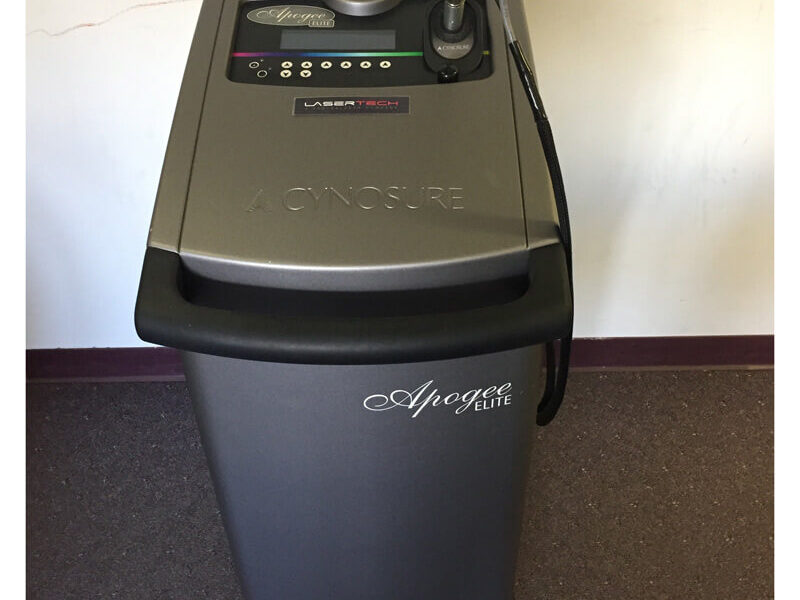 Product Description: CYNOSURE Apogee+ Cosmetic Laser
Unleash the future of precision and versatility in aesthetic laser treatments with the CYNOSURE Apogee+. This advanced cosmetic laser system is engineered to provide exceptional results across a spectrum of applications, ensuring optimal performance and patient satisfaction.
Technical Specifications:
Laser Type: Alexandrite Laser
Wavelength: 755 nm
Pulse Duration: Adjustable from 0.5 to 300 milliseconds
Repetition Rate: Up to 3 Hz
Cooling System: Integrated Cooling Technology
Spot Sizes: Adjustable from 2 to 18 mm
Dimensions (L x W x H): 120 cm x 60 cm x 50 cm
Weight: 70 kg
Power Requirements: 230V, 50/60Hz, 30A
Applications:
Hair Removal: The Apogee+ utilizes the powerful 755 nm Alexandrite laser to target melanin in hair follicles, making it highly effective for hair removal on various skin types.
Pigmented Lesion Removal: Precision in targeting pigmented lesions, including sunspots and age spots, for clear and even skin tone.
Vascular Lesion Treatment: The 755 nm wavelength efficiently coagulates blood vessels, addressing vascular lesions such as spider veins and broken capillaries.
Skin Rejuvenation: Stimulate collagen production and rejuvenate the skin, addressing fine lines and promoting a more youthful complexion.
Key Features:
Advanced Alexandrite Laser Technology: The 755 nm wavelength offers optimal melanin absorption, making it ideal for a range of aesthetic treatments.
Integrated Cooling Technology: Ensures patient comfort and minimizes downtime by cooling the skin before, during, and after each pulse.
Adjustable Spot Sizes and Pulse Duration: Tailor treatments to individual patient needs with customizable spot sizes and pulse durations for precise and efficient procedures.
Large Touchscreen Interface: The user-friendly interface simplifies operation, allowing practitioners to navigate and set parameters with ease.
Hand-Piece:
Hair Removal Hand-Piece: Equipped with a range of spot sizes to accommodate different treatment areas for efficient and comfortable hair removal.
Elevate your aesthetic practice with the CYNOSURE Apogee+ Cosmetic Laser, delivering exceptional precision and versatility for a variety of aesthetic treatments. Provide your patients with the latest advancements in laser technology for outstanding results and renewed confidence.