LUTRONIC INFINITY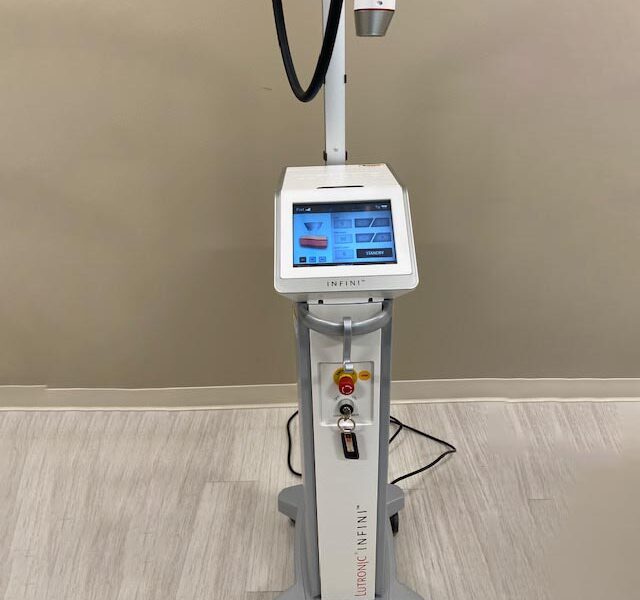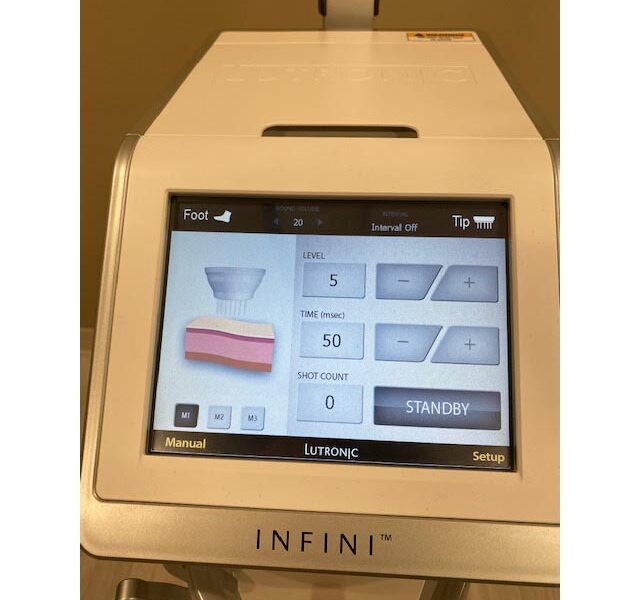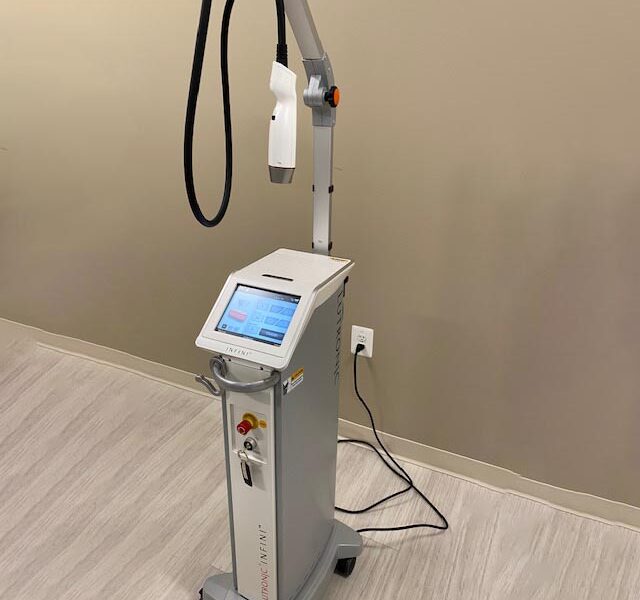 Introducing the Lutronic Infinity Cosmetic Laser – Your Ultimate Solution for Advanced Aesthetic Treatments
Technical Specifications:
Laser Type: Fractional Micro Ablative CO2 Laser
Wavelength: 10,600 nm
Pulse Energy: Adjustable up to 120 mJ
Spot Size: 120 μm
Scan Pattern: Customizable with various shapes and sizes
Treatment Modes: Continuous Wave, Ultra Pulse, and SmartStack
Cooling System: Integrated Air Cooling
Applications:
The Lutronic Infinity Cosmetic Laser is a versatile and powerful system designed for a wide range of aesthetic treatments, offering unparalleled precision and efficacy. This cutting-edge technology is ideal for:
Skin Resurfacing: Smooth out fine lines, wrinkles, and uneven skin texture with the precision of fractional micro ablative technology.
Scar Revision: Improve the appearance of scars, including acne scars and surgical scars, by promoting collagen remodeling and skin regeneration.
Pigmented Lesions: Target and reduce the appearance of unwanted pigmentation, including sunspots and age spots, for a more even skin tone.
Wrinkle Reduction: Stimulate collagen production to minimize the appearance of fine lines and wrinkles, promoting a more youthful complexion.
Vaginal Rejuvenation: Address intimate concerns with precision and comfort, enhancing tissue elasticity and promoting overall vaginal health.
Hand-Pieces:
Fractional Scanner Hand-Piece: Delivers controlled and customizable treatments for skin resurfacing and scar revision, allowing practitioners to tailor procedures to each patient's unique needs.
Pigment Hand-Piece: Targets and breaks down unwanted pigmentation, promoting a more even skin tone and reducing the visibility of sunspots and age spots.
Vaginal Rejuvenation Hand-Piece: Designed for intimate procedures, providing a comfortable and effective solution for addressing concerns related to vaginal health and elasticity.
The Lutronic Infinity Cosmetic Laser represents the pinnacle of aesthetic technology, combining precision, versatility, and patient comfort to deliver exceptional results across a spectrum of cosmetic applications. Elevate your practice with the next generation in laser aesthetics.