ALMA ACCENT XL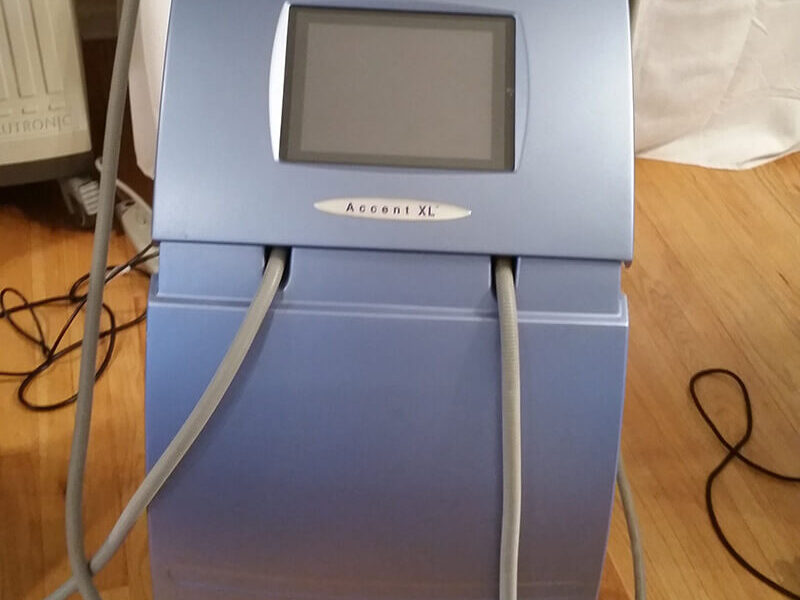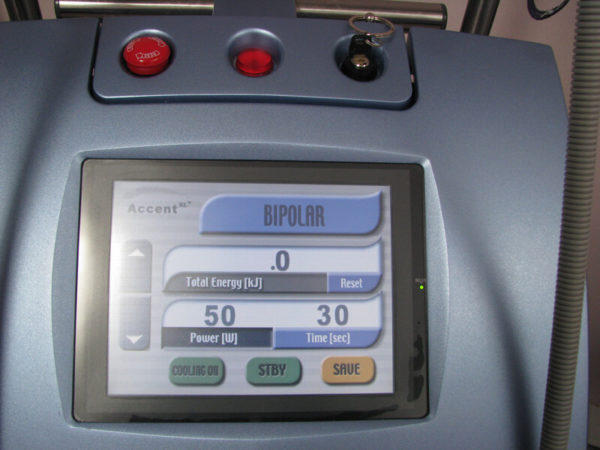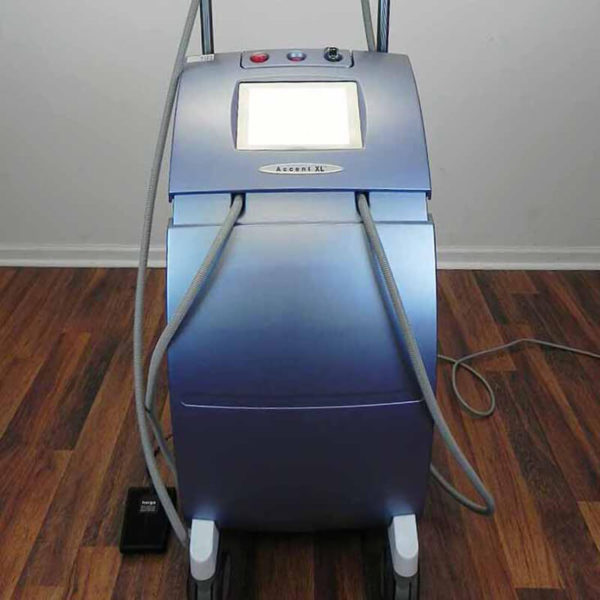 Introducing the Alma Accent XL Cosmetic Laser – Redefining Non-Invasive Body Contouring and Skin Tightening:
Key Features:
RF (Radiofrequency) Technology: Harnesses the power of advanced radiofrequency technology for non-invasive body contouring and skin tightening.
Dual-Layer Thermotherapy: Targets both the deep and superficial layers of the skin, ensuring comprehensive and effective treatments.
Accent Your Body: Versatile system suitable for body contouring, skin tightening, and cellulite reduction.
Ergonomic Design: Designed for practitioner ease and patient comfort, optimizing the treatment experience.
Technical Specifications:
RF Frequency: 40.68 MHz
RF Power: Up to 200 Watts
Treatment Modes: Continuous and Pulse modes for customizable treatments.
Temperature Control: Real-time temperature monitoring and feedback for optimal safety and efficacy.
Handpieces: UniLarge and UniSmall handpieces for large and small treatment areas.
Applications:
Body Contouring: Non-invasive contouring for areas such as abdomen, thighs, and buttocks.
Skin Tightening: Stimulates collagen production, improving skin laxity and firmness.
Cellulite Reduction: Targets and reduces the appearance of cellulite for smoother skin texture.
UniLarge Handpiece:
Large Treatment Area: Ideal for body contouring on larger areas like the abdomen.
Ergonomic Design: Ensures efficient and comfortable treatments for practitioners and clients alike.
UniSmall Handpiece:
Precision Treatments: Designed for smaller treatment areas, offering precise control for focused results.
Versatility: Suitable for facial skin tightening and smaller body contouring areas.
User-Friendly Interface:
Touchscreen Display: Intuitive interface for easy navigation and adjustment of treatment parameters.
Guided Menus: Step-by-step guided menus simplify treatment planning and execution for practitioners.
Real-Time Monitoring: Continuous monitoring of treatment parameters ensures consistent safety and efficacy.
Clinical Advantages:
Non-Invasive: Provides a non-surgical alternative for body contouring and skin tightening.
Quick Sessions: Efficient treatments with minimal downtime, allowing clients to resume daily activities.
Safe and Comfortable: Real-time temperature control and ergonomic design prioritize patient safety and comfort.
The Alma Accent XL Cosmetic Laser sets the standard for non-invasive body contouring and skin tightening, offering practitioners a powerful and versatile tool to address a variety of aesthetic concerns. Elevate your practice with the innovative technology and exceptional performance of the Accent XL.