ALMA HARMONY ELITE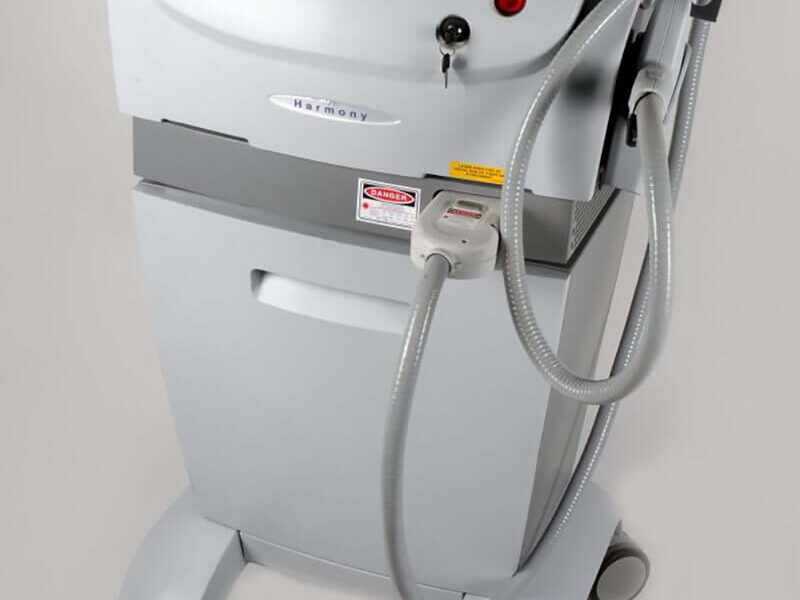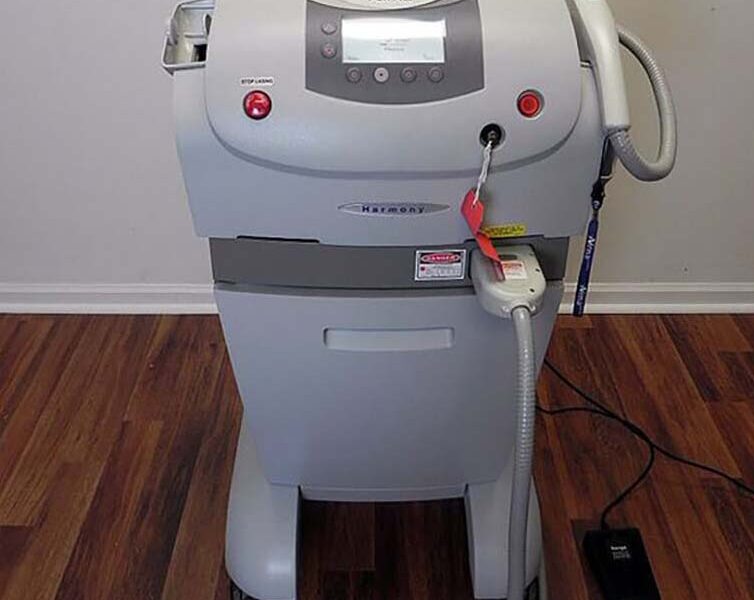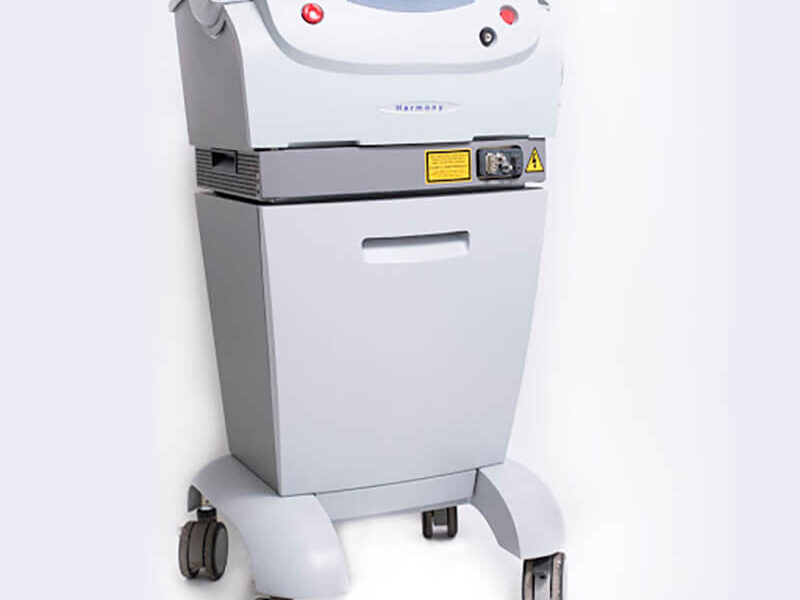 Introducing the Alma Harmony Elite Cosmetic Laser – Unleashing the Power of Aesthetic Innovation:
Key Features:
Advanced Multi-Technology Platform: A state-of-the-art system offering an extensive range of aesthetic treatments, including skin rejuvenation, hair removal, pigmented lesions, vascular lesions, and acne treatment.
Ergonomic Design: Designed for practitioner comfort and ease of use, ensuring optimal performance during treatments.
Harmony Multi-Application System: Integrates various technologies for enhanced treatment versatility, precision, and effectiveness.
Upgradeable Platform: Stay ahead of the curve with an easily upgradeable system, adapting to evolving aesthetic demands.
Technical Specifications:
Laser Type: Combines various laser and light-based technologies, including AFT (Advanced Fluorescence Technology) and NIR (Near-Infrared).
Wavelengths: Configurable based on handpiece selection, providing targeted treatments for specific skin concerns.
Pulse Duration: Adjustable pulse durations for personalized treatment parameters.
Spot Sizes: Multiple spot size options for optimal coverage and customizable treatment parameters.
Fluence Range: Wide range of fluence settings for versatility in addressing diverse skin conditions.
Cooling System: Advanced cooling technologies for patient comfort and safety during treatments.
FDA Clearance: Yes (FDA-cleared for a variety of aesthetic treatments)
Applications:
Skin Rejuvenation: Targets fine lines, wrinkles, and uneven skin tone for a revitalized complexion.
Hair Removal: Delivers effective and long-lasting hair removal across various skin types.
Pigmented Lesion Treatment: Addresses pigmentation irregularities for a more even skin tone.
Vascular Lesion Treatment: Targets vascular lesions and reduces the appearance of unwanted blood vessels.
Acne Treatment: Combats acne and improves overall skin texture.
Handpieces:
AFT Handpiece: Advanced Fluorescence Technology for skin rejuvenation and pigmented lesion treatment.
NIR Handpiece: Near-Infrared technology for skin tightening and wrinkle reduction.
ST Handpiece: Suitable for hair removal and vascular lesion treatment.
Q-Switched Nd:YAG Handpiece: Targets pigmented lesions, tattoos, and offers carbon peel treatments.
Pixel Pro Handpiece: Fractional ablative and non-ablative skin resurfacing for improved texture and tone.
User-Friendly Interface:
Large Touchscreen Display: Intuitive interface for easy navigation and adjustment of treatment parameters.
Guided Menus: Step-by-step guided menus simplify treatment planning and execution for practitioners.
Real-Time Monitoring: Continuous monitoring of treatment parameters ensures consistent safety and efficacy.
The Alma Harmony Elite Cosmetic Laser redefines the aesthetic treatment experience, offering practitioners a versatile and precise solution to address a wide spectrum of skin concerns. Elevate your practice with the cutting-edge technology and unparalleled performance of the Harmony Elite.