CANDELA VBEAM PERFECTA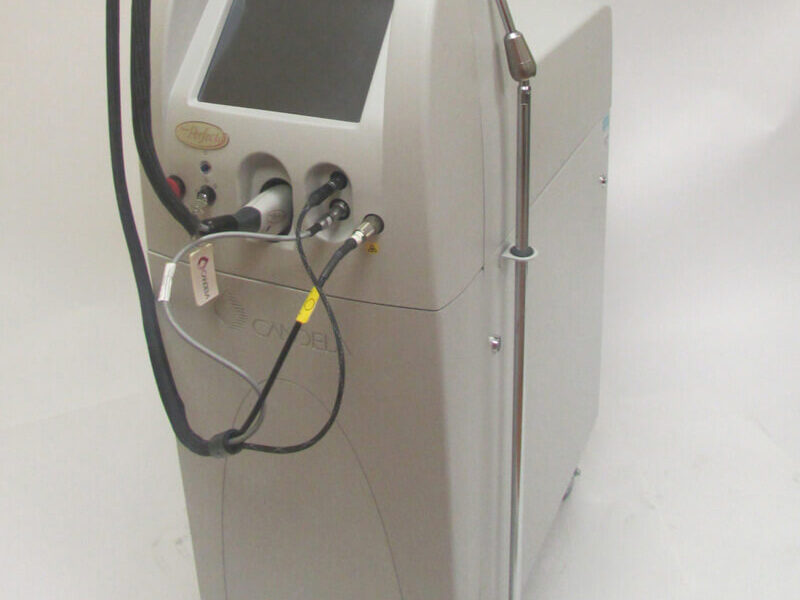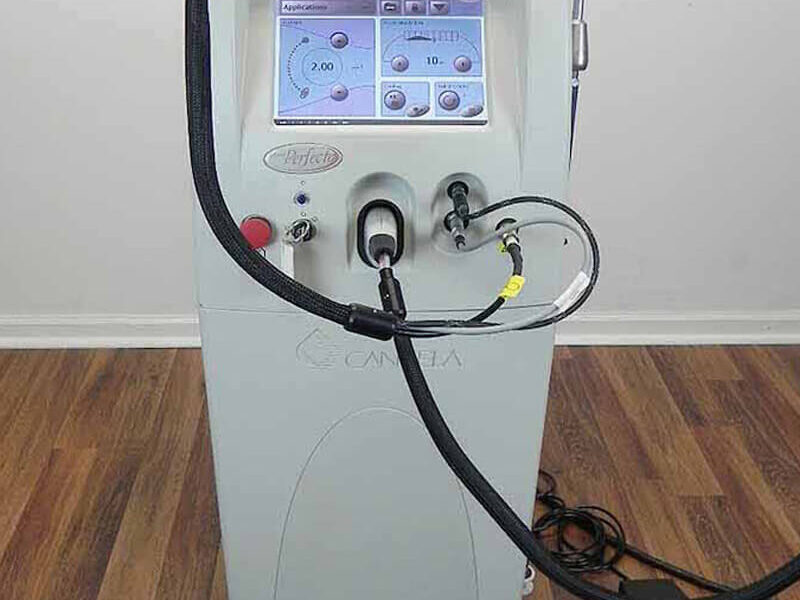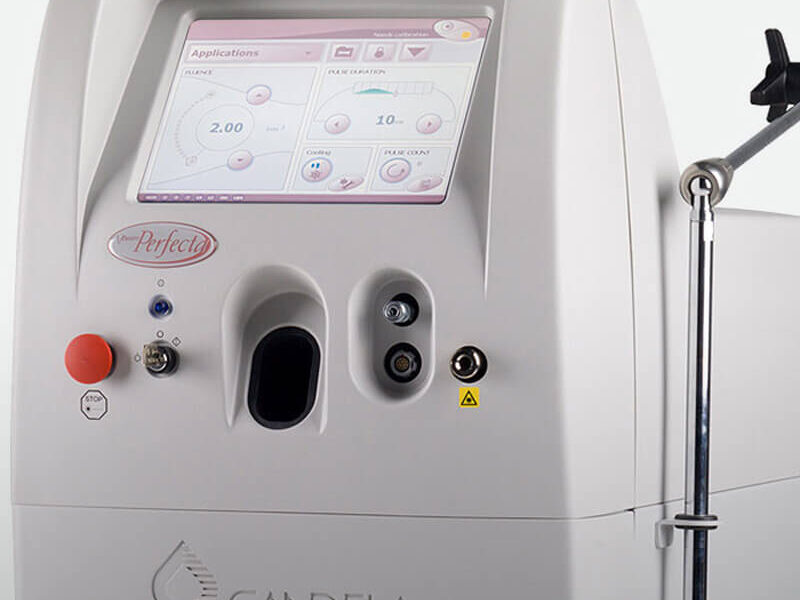 Product Description: Candela V-Beam Perfecta Cosmetic Laser
Step into the future of dermatological excellence with the Candela V-Beam Perfecta, a state-of-the-art cosmetic laser system that redefines precision in vascular and pigmented lesion treatments. Known for its versatility and exceptional outcomes, this laser technology is your key to unlocking a new level of patient satisfaction.
Technical Specifications:
Laser Type: Pulsed Dye Laser (PDL)
Wavelength: 595 nm
Spot Sizes: 3, 7, 10, and 12 mm
Fluence Range: 5-20 J/cm²
Pulse Duration: 1.5 ms to 40 ms
Repetition Rate: Up to 2 Hz
Cooling System: Integrated Dynamic Cooling Device (DCD)
Dimensions (HxWxD): 40″ x 16″ x 28″
Weight: 260 lbs
Key Features:
Pulsed Dye Precision: The 595 nm wavelength precisely targets hemoglobin, making it highly effective for vascular and pigmented lesions.
Dynamic Cooling Device (DCD): Prioritizes patient comfort and safety by cooling the skin before, during, and after each laser pulse.
Versatile Spot Sizes: Multiple spot sizes for customized treatments, ensuring precision in various areas of the body.
Adjustable Pulse Duration: Tailor treatments with a range of pulse duration options, accommodating different lesion types and skin conditions.
User-Friendly Interface: Intuitive touchscreen controls for seamless operation and quick parameter adjustments.
Applications:
Vascular Lesions: Successfully treats facial and leg telangiectasia, port wine stains, hemangiomas, and other vascular lesions.
Pigmented Lesions: Targets and minimizes the appearance of pigmented lesions, such as lentigines and freckles, promoting an even skin tone.
Rosacea and Redness: Provides targeted treatment for rosacea and facial redness, enhancing overall skin complexion.
Hand-Pieces:
V-Beam Perfecta Hand-Piece: Precision-engineered for optimal results in vascular and pigmented lesion treatments, ensuring patient satisfaction and treatment efficacy.
Elevate your dermatological practice with the Candela V-Beam Perfecta – a versatile and powerful cosmetic laser system that brings cutting-edge technology to the forefront of vascular and pigmented lesion treatments. Deliver exceptional results and redefine patient satisfaction with this advanced and user-friendly laser system.