CUTERA XEO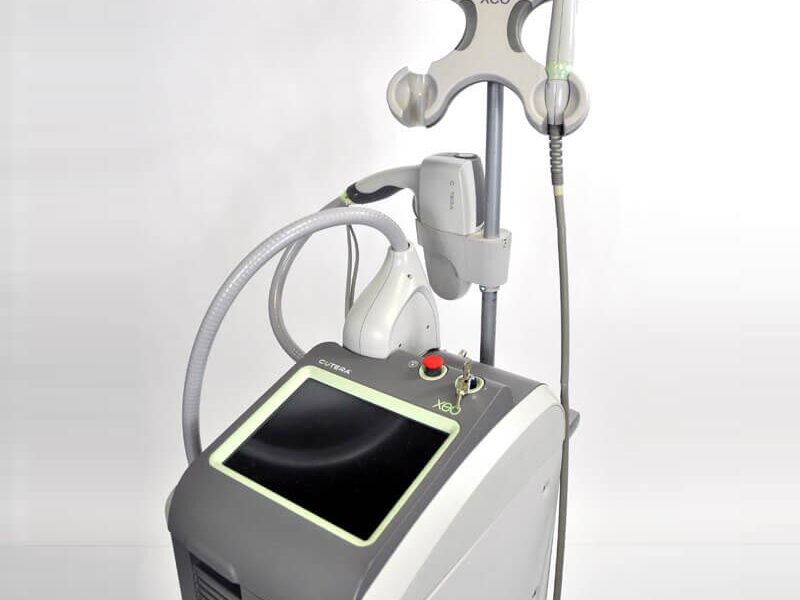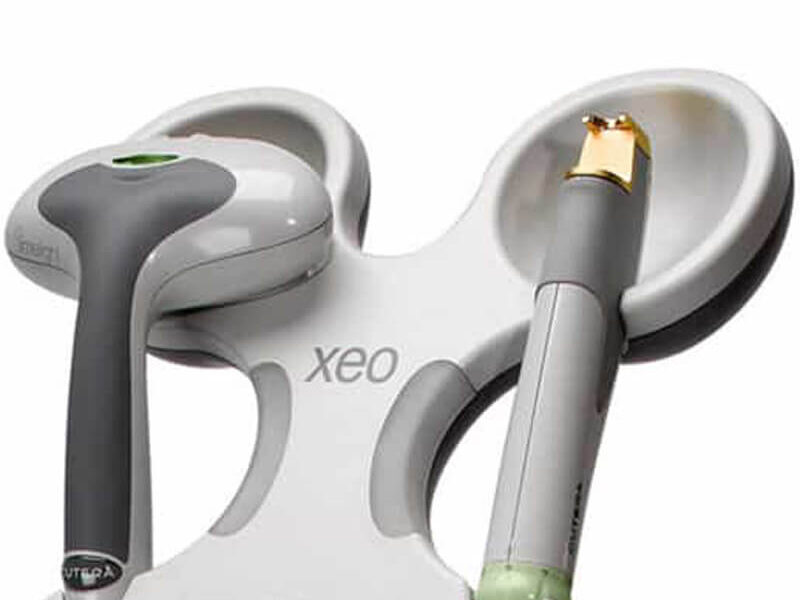 Product Description: Cutera XEO Cosmetic Laser
Unleash the versatility of aesthetic excellence with the Cutera XEO, a comprehensive cosmetic laser system that integrates multiple technologies to address a wide spectrum of skin concerns. From hair removal to skin rejuvenation, this platform empowers practitioners to deliver tailored and effective treatments with precision.
Technical Specifications:
Technology: Multi-Technology Platform (Intense Pulsed Light, Nd:YAG, and Er:YAG)
Wavelengths: Variable wavelengths including 532 nm, 1064 nm, and 2940 nm
Fluence Range: Up to 600 J/cm²
Pulse Duration: Adjustable pulse durations for customized treatments
Cooling System: Integrated cooling technologies for patient comfort
Dimensions (HxWxD): Varies based on configuration
Weight: Varies based on configuration
Key Features:
Multi-Technology Platform: Integrates Intense Pulsed Light (IPL), Nd:YAG, and Er:YAG technologies for comprehensive skin treatments.
Variable Wavelengths: Offers flexibility with variable wavelengths for targeting different chromophores and skin concerns.
Customizable Pulse Durations: Adjustable pulse durations allow practitioners to tailor treatments for optimal results.
Integrated Cooling Technologies: Ensures patient comfort and safety with integrated cooling systems during treatments.
User-Friendly Interface: Intuitive touchscreen controls for easy operation and quick parameter adjustments.
Applications:
Hair Removal: Utilizes IPL and Nd:YAG technologies for effective and lasting hair reduction across various skin types.
Vascular Lesions: Nd:YAG technology targets and treats vascular lesions, including spider veins and cherry angiomas.
Skin Rejuvenation: Addresses pigmented lesions, stimulates collagen production, and improves overall skin texture.
Fractional Skin Resurfacing: Er:YAG technology for precise and controlled skin resurfacing, reducing the appearance of wrinkles and scars.
Hand-Pieces:
Variable Hand-Pieces: Multiple hand-pieces for different applications, allowing practitioners to switch seamlessly between treatments.
Elevate your practice with the Cutera XEO – a versatile and comprehensive cosmetic laser system that combines multiple technologies for customized and effective treatments. With variable wavelengths, customizable parameters, and integrated cooling, this platform delivers excellence across a broad range of aesthetic applications, meeting the diverse needs of your clients.