CYNOSURE DEKA SYNCHRO REPLA:Y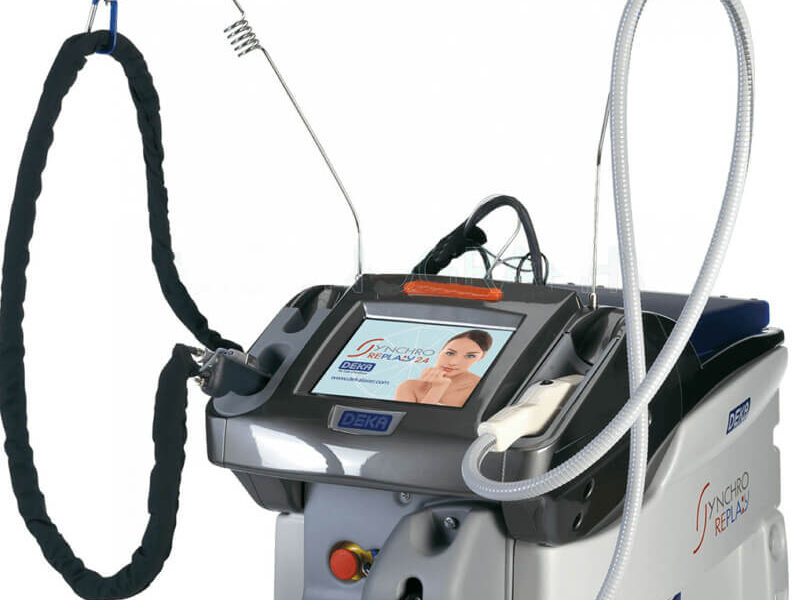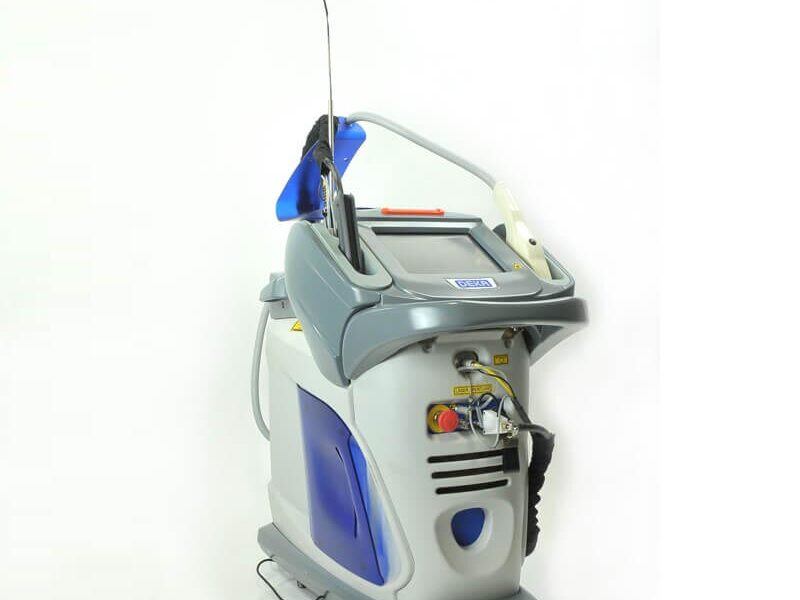 Product Description: DEKA CYNOSURE Synchro REPLA:Y Cosmetic Laser
Elevate your aesthetic practice to new heights with the DEKA CYNOSURE Synchro REPLA:Y Cosmetic Laser. This cutting-edge laser system seamlessly blends innovation, precision, and versatility to redefine the standards of non-invasive aesthetic treatments.
Technical Specifications:
Laser Type: Alexandrite Laser
Wavelength: 755 nm
Pulse Duration: Adjustable from 100 microseconds to 3 milliseconds
Repetition Rate: Up to 10 Hz
Cooling System: Integrated Cooling Technology
Spot Sizes: Adjustable from 2 to 20 mm
Dimensions (L x W x H): Customizable for specific configurations
Weight: Varies by configuration
Power Requirements: 230V, 50/60Hz, 30A
Applications:
Hair Removal: The Synchro REPLA:Y employs the advanced 755 nm Alexandrite laser to target and eliminate unwanted hair with precision, effectiveness, and comfort.
Pigmented Lesion Removal: Target and treat various pigmented lesions, including sunspots and age spots, ensuring a clear and uniform skin tone.
Vascular Lesion Treatment: The 755 nm wavelength is optimized for coagulating blood vessels, making it a powerful tool for treating vascular lesions such as spider veins and broken capillaries.
Skin Rejuvenation: Stimulate collagen production, improve skin texture, and reduce fine lines for a refreshed and youthful complexion.
Key Features:
Advanced Alexandrite Laser Technology: The 755 nm wavelength maximizes melanin absorption, enhancing efficacy in various aesthetic treatments.
Integrated Cooling Technology: Dynamic cooling ensures patient comfort and minimizes downtime, optimizing the overall treatment experience.
Adjustable Spot Sizes and Pulse Duration: Tailor treatments with customizable spot sizes and pulse durations, providing flexibility for diverse patient needs.
Intuitive Touchscreen Interface: Streamlined operation with a user-friendly interface for easy navigation and parameter adjustments.
Hand-Pieces:
Hair Removal Hand-Piece: Equipped with a range of spot sizes, the hand-piece facilitates efficient and comfortable hair removal across different treatment areas.
Pigmented Lesion Removal Hand-Piece: Precision in targeting and treating pigmented lesions, promoting a clearer and more even skin tone.
Vascular Lesion Hand-Piece: Designed to effectively treat vascular lesions, providing optimal coagulation for exceptional results.
Skin Rejuvenation Hand-Piece: Stimulate collagen production and address signs of aging, contributing to overall skin renewal.
The DEKA CYNOSURE Synchro REPLA:Y Cosmetic Laser is your all-encompassing solution for advanced aesthetic treatments. With customizable configurations and superior technology, it sets a new standard for precision, comfort, and results in your practice.