CYNOSURE ELITE MPX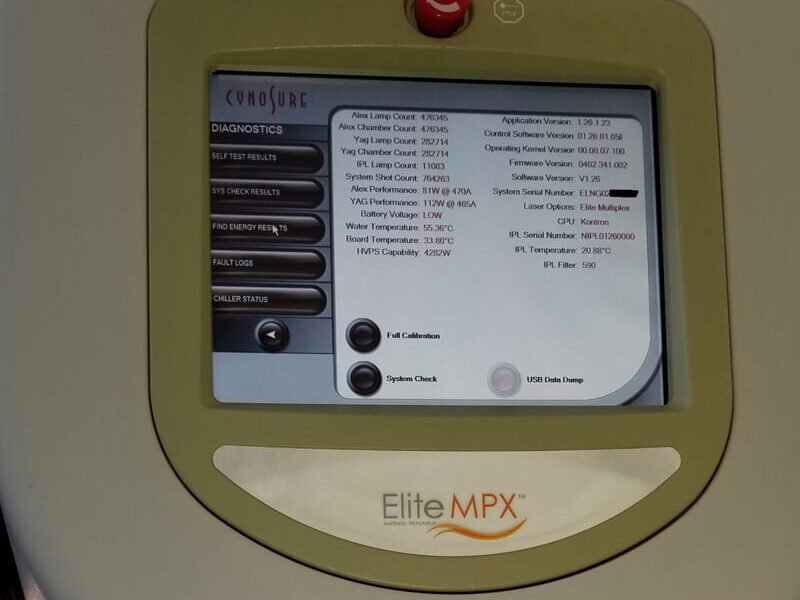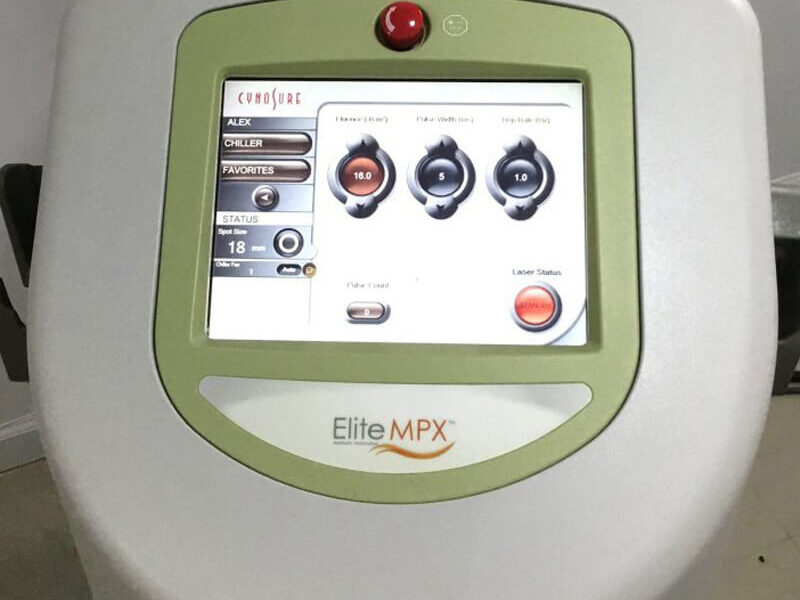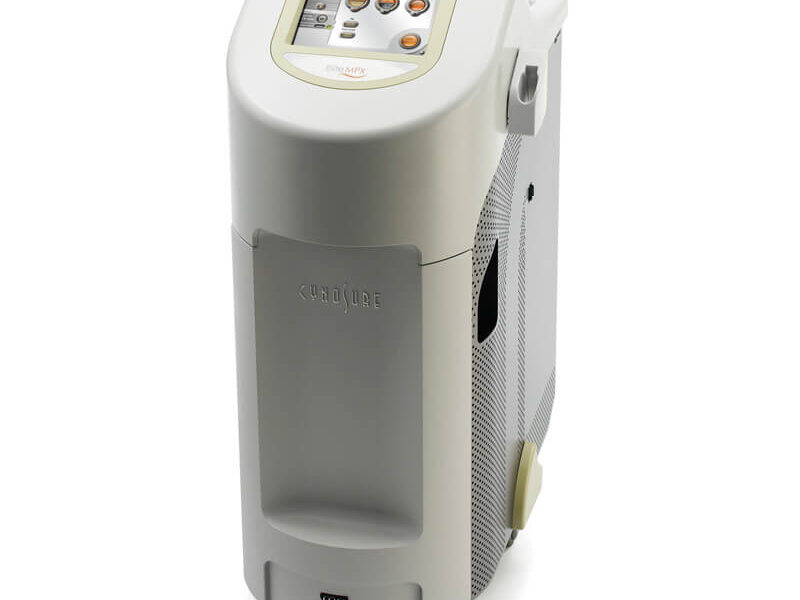 The CYNOSURE Elite MPX cosmetic laser is a highly versatile and advanced system designed to cater to a wide range of dermatological and cosmetic needs. Its key features and specifications include:
Technology:

Utilizes Cynosure's patented Multiplex technology.
Ability to fire two wavelengths simultaneously for enhanced treatment efficacy.
Incorporates Intensed Pulsed Light (IPL) capabilities.

Laser Types:

755 nm Alexandrite laser.
1064 nm Nd:YAG laser.
These wavelengths make it effective for a variety of skin types and colors.

Applications:

Effective in treating pigmented lesions, redness, wrinkles, and photodamage.
Specialized in hair reduction and laser hair removal.
Can address facial and leg veins.
Suitable for multiple cosmetic procedures such as treating brown spots.

Adjustability and Versatility:

Features 8 different spot sizes ranging from 1.5mm to 18 mm.
Adjustable pulse durations, allowing for tailored treatment according to patient needs.
Pulse Duration: 0.5 – 300 ms.
Repetition rate: Up to 10 Hz and up to 1 Hz.

Physical Dimensions and Requirements:

Dimensions: 46" x 23" x 33.5".
Weight: 298 lbs.
Electrical requirements: 230 VAC/30A.

Hand-Pieces and Additional Features:

The system's hand-pieces are designed for specific applications, such as the Alexandrite laser hand-piece for hair removal, the Nd:YAG laser hand-piece for vein treatments, and the IPL hand-piece for treating brown spots.
In summary, the CYNOSURE Elite MPX is a sophisticated and multi-functional cosmetic laser system, capable of treating a wide range of skin types and conditions with its advanced laser technology and customizable treatment options