ZIMMER CRYO 6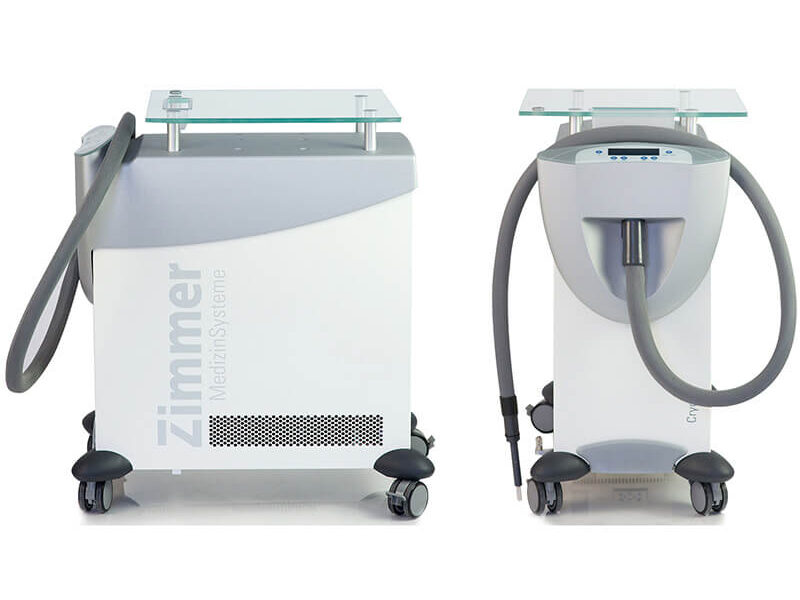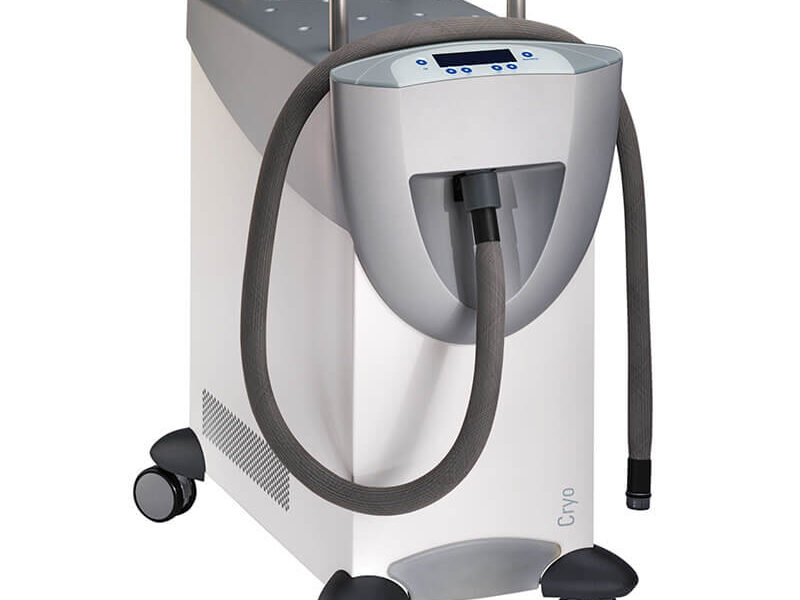 The Zimmer Cryo 6 Cosmetic Laser stands as a hallmark of innovation in skin cooling technology, specifically engineered to elevate the comfort and safety of patients during various laser and dermatological procedures. Building on the legacy of its predecessor, the Cryo 6 is designed to offer more advanced cooling capabilities, ensuring an enhanced patient experience during treatments.
Technical Specifications:
Cooling Mechanism: Employs state-of-the-art cryogenic technology to provide continuous cold air before, during, and after laser treatments.
Temperature Control: Capable of reaching low temperatures, down to -30°C (-22°F), for effective skin numbing and increased comfort.
Adjustable Airflow Settings: Allows practitioners to finely tune the intensity of cooling to match the specific requirements of each treatment.
User-Friendly Operation: Features a touch screen interface and hands-free operation mode, improving ease of use and treatment efficiency.
Applications:
Complementary to Laser Treatments: Ideal for use in conjunction with a variety of laser procedures such as hair removal, tattoo removal, and skin resurfacing, minimizing discomfort and thermal injury.
Diverse Dermatological Uses: Suitable for a wide range of dermatological procedures where skin cooling is beneficial.
Enhanced Patient Comfort: Significantly reduces the sensation of heat and discomfort during treatments, thus improving the overall patient experience.
Hand-Pieces:
Advanced Hose Hand-Piece: Comes equipped with a lightweight, flexible hose that accurately directs cold air to the treatment area for precise cooling.
Ergonomic Nozzle Design: The nozzle is designed for optimal user comfort and precise targeting, ensuring effective cooling across the treatment area.
The Zimmer Cryo 6 Cosmetic Laser is a standout in its field, offering unparalleled skin cooling capabilities. Its sophisticated design and advanced technology make it an essential addition to clinics and practices specializing in laser treatments and dermatological procedures. By significantly enhancing patient comfort and safety, the Cryo 6 not only improves the treatment experience but also aids in achieving better overall results. Its user-friendly interface and efficient operation make it a top choice for professionals seeking to provide the highest standard of care in aesthetic treatments.