CUTERA COOLGLIDE VANTAGE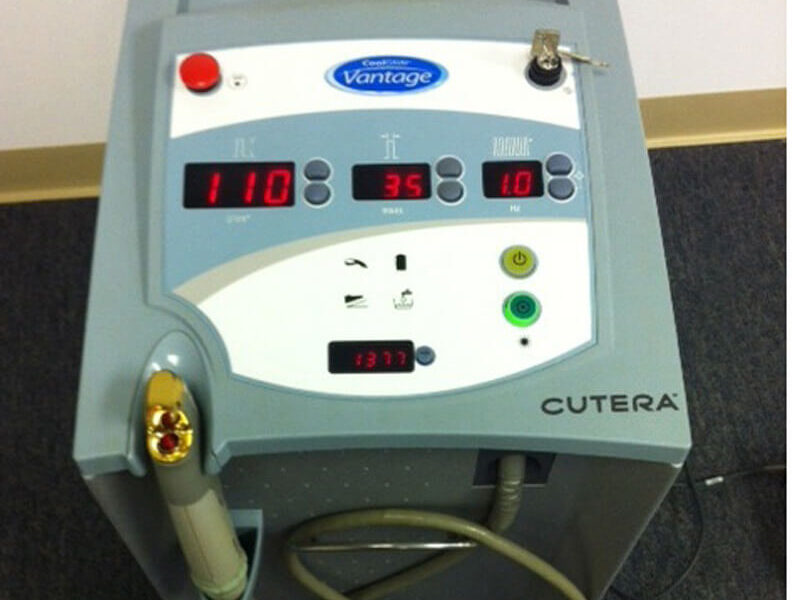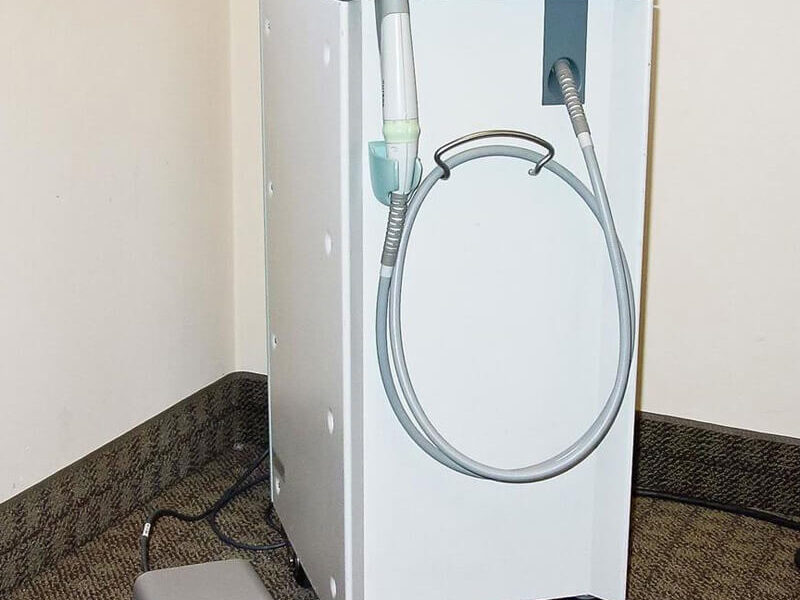 Product Description: Cutera CoolGlide Vantage Perfecta Cosmetic Laser
Unleash the future of laser aesthetics with the Cutera CoolGlide Vantage Perfecta, a versatile and advanced cosmetic laser system. Engineered for precision and efficacy, this laser platform is the epitome of innovation, offering a wide range of applications for skin rejuvenation, hair removal, and vascular treatments.
Technical Specifications:
Laser Type: Nd:YAG (1064 nm) with optional Long Pulsed Alexandrite (755 nm) and Long Pulsed KTP (532 nm)
Spot Sizes: 3, 6, 9, 12, and 15 mm
Pulse Duration: 1 ms to 100 ms
Fluence Range: Up to 200 J/cm²
Repetition Rate: Up to 2 Hz
Cooling System: Integrated SmartCool Technology
Dimensions (HxWxD): 39″ x 17″ x 23″
Weight: 190 lbs
Key Features:
Versatile Wavelengths: Nd:YAG for all skin types, Long Pulsed Alexandrite for lighter skin tones, and Long Pulsed KTP for superficial vascular lesions.
Customizable Spot Sizes: Tailor treatments with multiple spot size options, ensuring precision across various treatment areas.
SmartCool Technology: Monitors and optimizes skin temperature, enhancing safety and comfort during treatments.
User-Friendly Interface: Intuitive touchscreen controls for easy operation and quick parameter adjustments.
Advanced Cooling System: Ensures patient comfort with an integrated cooling system for enhanced safety.
Applications:
Hair Removal: Utilize the Nd:YAG and Alexandrite wavelengths for effective and permanent hair reduction on all skin types.
Vascular Lesions: Target and treat vascular lesions, including spider veins and hemangiomas, with the Long Pulsed KTP option.
Skin Rejuvenation: Stimulate collagen production for overall skin rejuvenation, reducing fine lines and improving skin texture.
Hand-Pieces:
CoolGlide Nd:YAG Hand-Piece: Versatile for hair removal on all skin types and treating vascular lesions.
Long Pulsed Alexandrite Hand-Piece: Specifically designed for efficient and permanent hair reduction on lighter skin tones.
Long Pulsed KTP Hand-Piece: Target and treat superficial vascular lesions with precision.
Elevate your aesthetic practice with the Cutera CoolGlide Vantage Perfecta – a dynamic and versatile cosmetic laser system. Offering advanced features and customizable options, this laser platform empowers practitioners to deliver exceptional results in hair removal, vascular treatments, and skin rejuvenation.