CUTERA EXCEL HR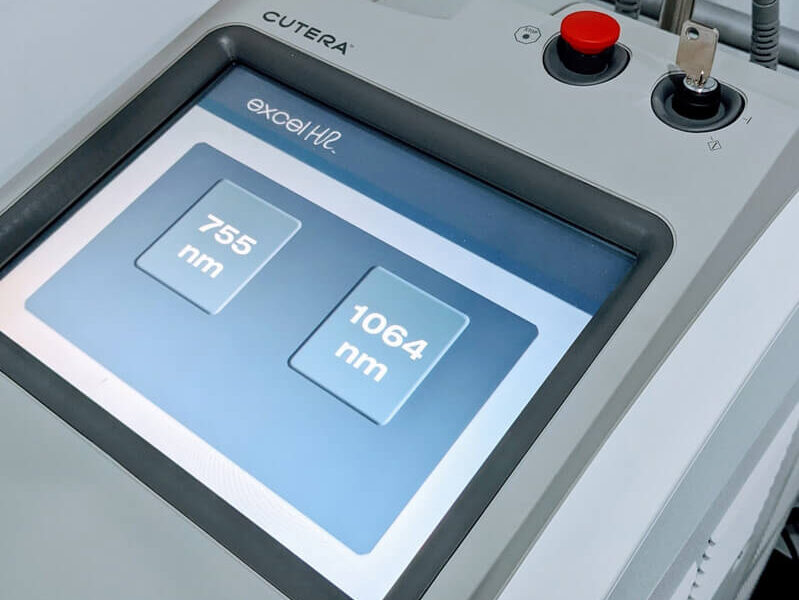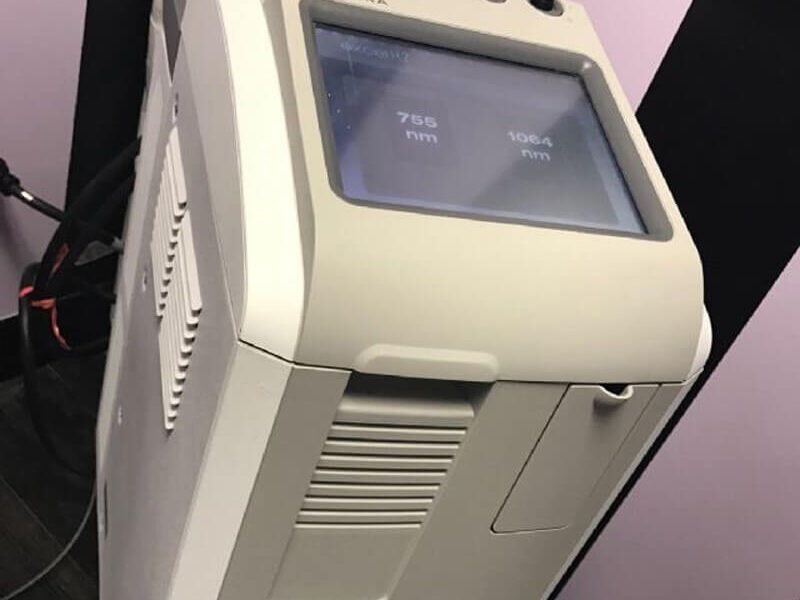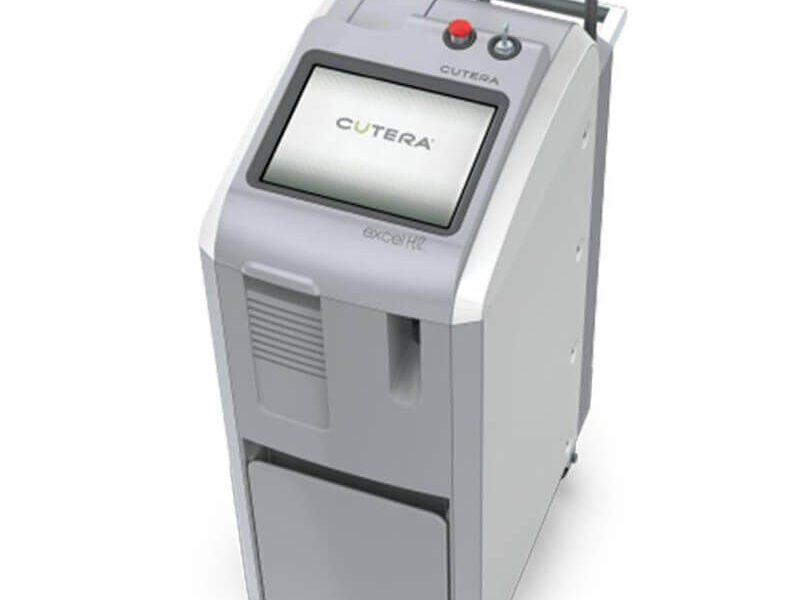 Product Description: Cutera Excel HR Cosmetic Laser
Experience the pinnacle of innovation in laser aesthetics with the Cutera Excel HR, a state-of-the-art cosmetic laser system designed for premium hair removal. Elevate your practice with this advanced platform, delivering precision, safety, and exceptional results.
Technical Specifications:
Laser Type: Diode (755 nm and 1064 nm)
Spot Sizes: 12 mm (for hair removal) and 16 mm (for larger treatment areas)
Pulse Duration: 2 ms to 100 ms
Fluence Range: Up to 70 J/cm²
Repetition Rate: Up to 10 Hz
Cooling System: Sapphire Contact Cooling
Dimensions (HxWxD): 44″ x 17″ x 22″
Weight: 210 lbs
Key Features:
Dual Wavelength Technology: Simultaneous emission of 755 nm and 1064 nm wavelengths for optimal results across various skin types.
Large Spot Size Options: Choose between 12 mm and 16 mm spot sizes for versatile and efficient treatments on different body areas.
High Repetition Rate: Rapid treatment capabilities with a repetition rate of up to 10 Hz, ensuring efficiency and reduced treatment times.
Advanced Cooling System: Sapphire Contact Cooling enhances patient comfort and minimizes the risk of thermal injury.
Intuitive Touchscreen Interface: User-friendly controls for seamless operation and quick parameter adjustments.
Applications:
Hair Removal: Excel HR excels in permanent hair reduction on all skin types, offering a superior solution for unwanted hair.
Hand-Pieces:
Excel HR Hand-Piece: Specifically designed for precise and efficient hair removal, catering to diverse treatment areas.
Elevate your hair removal services with the Cutera Excel HR – a cutting-edge cosmetic laser system that combines dual-wavelength technology with advanced cooling for unmatched precision and patient comfort. Redefine your practice standards with a laser platform that delivers excellence in every treatment.